Bridging markets – ITP Prizren hosts the closing of the Kosovo Diaspora Business Convention
Events such as the Diaspora Business Convention continue to be one of the main facilitators supporting the diaspora by taking an active role as a development agent in their country of origin. The well-connected stakeholders in these events focus on finding how diaspora engagement could assist Kosovo's economy through skills development and transfer, the establishment of trade networks, and investment. These networking events are crucial as they bring together government representatives, stakeholders responsible for diaspora engagement and numerous businesses from Kosovo and the diaspora.
Diaspora businesses have consistently expressed interest to invest in Kosovo; however, some factors prevent these investors from investing, ranging from infrastructure issues to bureaucratic obstacles. For this reason, the two-day Kosovo Diaspora Business Convention was a strategic occasion for Innovation and Training Park (ITP) Prizren to explain to the diaspora what ITP has to offer for the businesses, including its high-quality infrastructure, various networking and cooperation business services, and a Centre for Digital Excellence.
Over 170 businesses from the diaspora and 100 businesses from Kosovo were part of the convention organized by the European Branches of the Albanian Diaspora Business Network and USAID Kosovo Compete Activity, in partnership with GERMIN and associations of three sectors such as the Association of Wood Processors (SHPDK), Food Processing Sector Associations (PEPEKO and ORGANIKA), and ICT associations (STIKK – Kosovo ICT Association and Innovation Centre Kosovo. During this two-day event, businesses had the opportunity to network, attend B2B meetings and listen to thematic presentations and discuss Commercial Diplomacy. In addition, diaspora entrepreneurs visited various businesses of Kosovo and discussed future cooperation.
The convention ended with a visit to the Innovation and Training Park (ITP) in Prizren, where business and investors from the diaspora had the opportunity to better understand the possible business prospects offered by the ITP park. During the ITP Prizren visit, more than 60 participants from diaspora businesses were present from three sectors: wood processing, food processing, and ICT. It was of high importance to present the vision of ITP to these businesses, given that they operate in the key sectors in which the park will offer. The tour through the space of ITP park consisting of more than 40 hectares and 52 office buildings allowed the ITP management to introduce business and investment opportunities which in return would offer a "win-win" approach for ,both, Kosovo and the diaspora.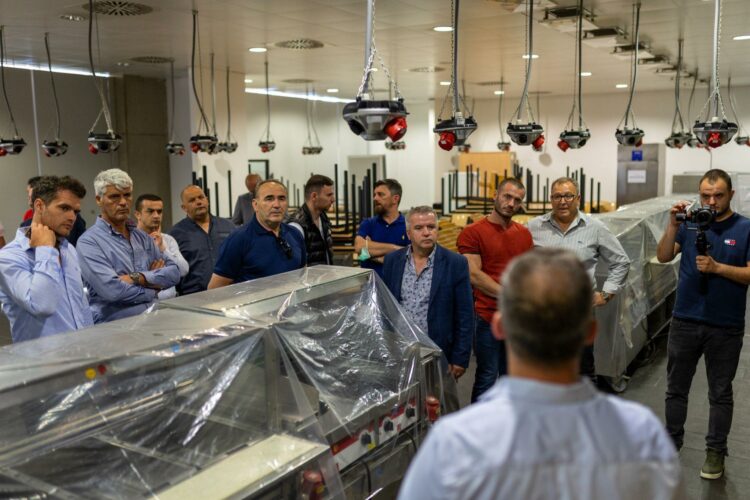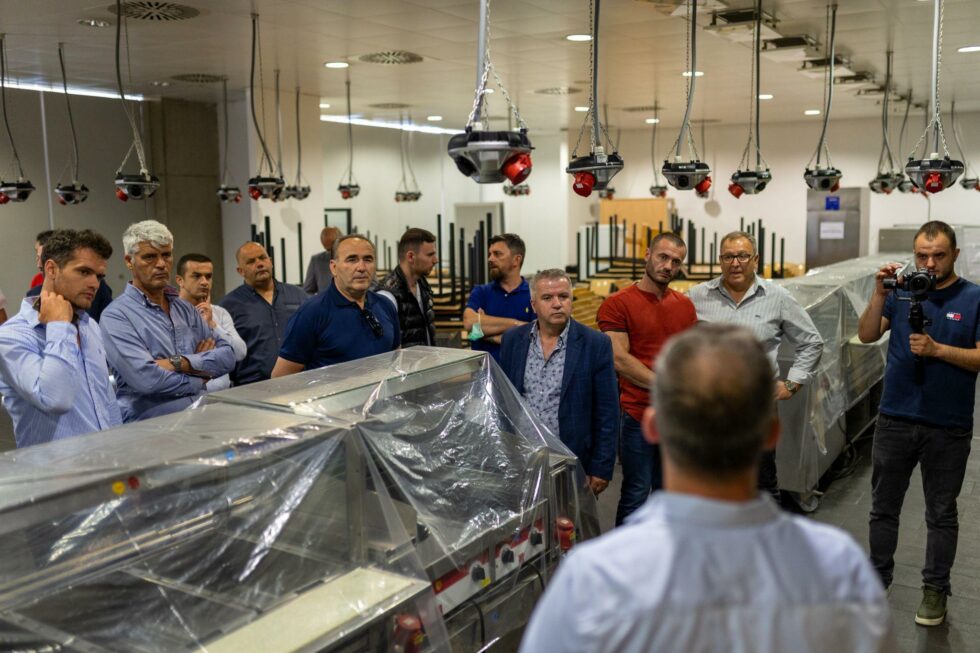 After visiting the ITP facilities, the participants took part in a very successful and lively reception that discussed further the collaboration/investing opportunities at ITP and lasted till very late in the evening.
Mr Wolfgang Leidig, Managing Director of ITP Prizren, welcomed the guests and expressed his deep gratitude for the diaspora's readiness to invest in Kosovo and become part of ITP Prizren. The German management of ITP offers a sound and safe investment opportunity in an attractive business environment. For more information see www.itp.prizren.com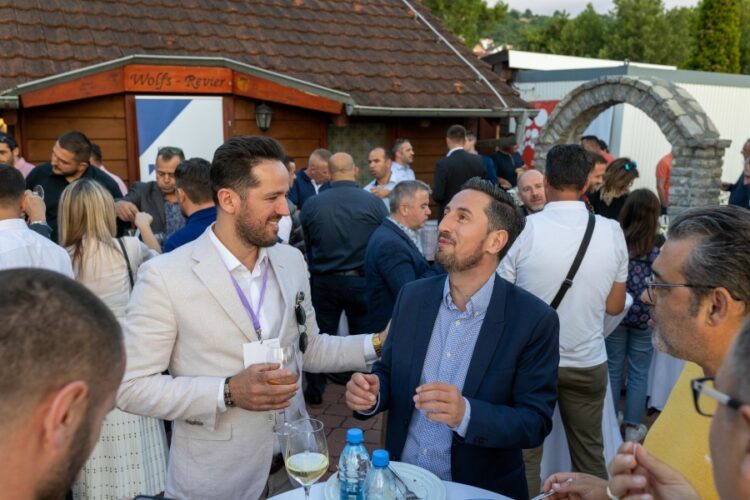 Considering that diaspora businesses play an important role in facilitating trade and investments between the countries where they live and Kosovo; ITP is creating a compelling case of support to attract diaspora investment and knowledge transfer to match Kosovo's development needs. The park is a secure and stable investment environment for businesses and start-ups. In particular, the ITP aims to be a changing and boosting element in ICT, agro-food and creative industries by creating a favourable environment. Consequently, ITP Prizren can help bridge markets and circulate knowledge and information on technology and business practices between Kosovo and Kosovo diaspora.
In addition, Mr Ylli Blakaj – President of the Albanian Business Network in Austria and Europe, and Mr Skender Rama, Chief of Party, at USAID Kosovo Compete Activity pointed out that these events help create new leads, transform existing ones and build strong relationships between Kosovo and the diaspora.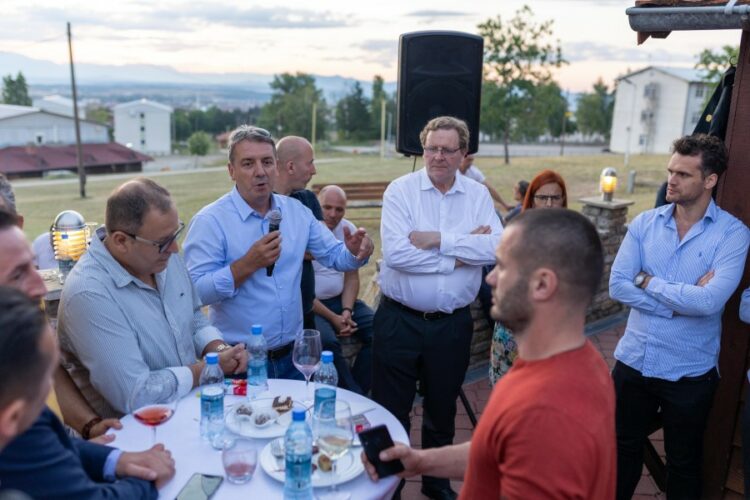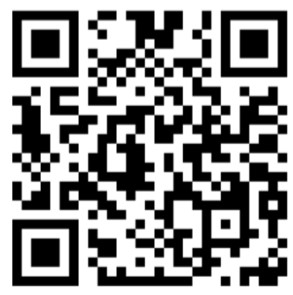 These meetings and discussions highlighted specific examples of engagement, focusing on the institutional structures and networks required to establish a stable investment in Kosovo and ensure successful diaspora relations. In addition, this two-day event emphasized the importance of business and investment-friendly conditions for the diaspora to engage in business relations with their country of origin. Some of the conditions and tools enacted by governments and business parks can be infrastructure, business initiatives and tax incentives. To conclude, the event and the visit of ITP Prizren resulted in shared good practices and identifying potential areas for collaboration.